ANDEX RECORDS was one of the various labels used to issue recordings produced and owned by Rex Productions. Rex Productions was created by John Siamas and his brother Alex. They started the label in 1957, working with producers Bumps Blackwell and Bob Keane, and were fortunate enough to have a hit right out of the gate with Sam Cooke's "You Send Me". Over the years, Herb Alpert, Lou Adler, Bill Holman, Gaynel Hodge, Fred Smith and others would produce recordings or write material for sessions that were released on Andex or one of the other labels created by Rex Productions. Andex was the jazz and primary gospel imprint but also had R&B and rock & roll singles. Keen Records was the primary rock & roll and rhythm and blues label. The third label, created by Rex Productions was Ensign which released rock & roll and gospel recordings. The distinction between genres on Andex was handled by the numbering system. The jazz recordings were mostly released in the 3000 series, although Bob Keane's "Solo For Seven was released in the 4000 series. Most gospel albums and singles were released in the 5000 series.
The Siamas brothers were new-comers to the music industry. They relied upon the advice they received from Bob Keane and Bumps Blackwell to decide on what to record or release. At the time that Rex Productions became active, Bob Keane was working as a clarinet playing band leader playing casuals and clubs around Central Ave. He also was developing a reputation as an Artie Shaw sounding clarinetist, of which he was quite proud. While he knew a bit about the music business, he was not very experienced with the business side. It was a case of the blind leading the blind. The first recordings that Rex Productions made were produced by Bob Keane. He commissioned special arrangements and contracted for numerous extended sessions at Radio Recorders and Capitol Records to produce two middle of the road jazz recordings that would never recoup their costs, even in an ideal world. However, he did advise the Siamas brothers to pay attention to Bumps Blackwell, when he brought them the demo recording of Sam Cooke's "You Send Me". This started Rex Productions on the right track, even though the Siamas brothers would soon part ways with Bob Keane, in a disagreement over his contribution to the label.
Shortly after Bob Keane's departure, John Siamas who was at this point the moving force behind Rex Productions, brought in Herb Alpert and Lou Adler to work under Bumps Blackwell as A&R assistants. Sam Cooke was the primary artist on the labels, but Bumps had brought plenty of other talent with him, including The Pilgrim Travelers, Johnny "Guitar" Watson, The Gospel Harmonettes and The Five Blind Boys of Alabama with Clarence Fountain. Herb Alpert wrote several of his first hits for Keen artists, including "All of My Life" and "Wonderful World" for Sam Cooke, and "The Hully Gully". He also produced or helped produce many singles for Keen Records.

On the Andex side, after the initial release of Bob Keane's two albums and Bob's departure, the Siamas brothers instituted a fairly serious jazz program. They released a session made at the Forum Theater which featured Art Pepper and Conte Candoli and which may have been produced by Dick Bock, with whom they shared the newly created Third Street Studios.
Rex Productions also commissioned an album to be produced, arranged and recorded by Willis Holman, "In A Jazz Orbit", which was one of the best received big band recordings of its day. Of course it did not hurt that it was engineered by Bones Howe and Wally Heider!
SO FAR, THE FOLLOWING ANDEX, KEEN AND ENSIGN RECORDINGS HAVE BEEN RELEASED BY V.S.O.P. RECORDS: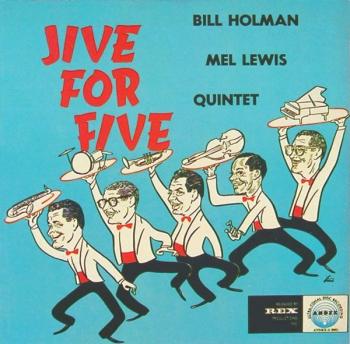 V.S.O.P. #19 CD Andex 3005 THE BILL HOLMAN-MEL LEWIS SEXTET: JIVE FOR FIVE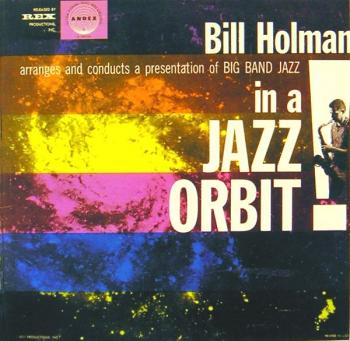 V.S.O.P. #25 CD Andex 3004 BILL HOLMAN BIG BAND: IN A JAZZ ORBIT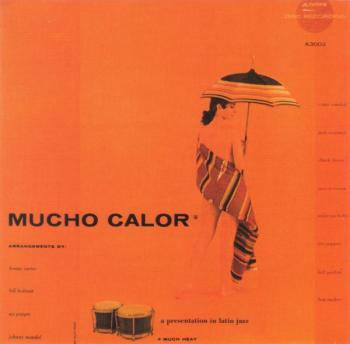 V.S.O.P. #47 CD Andex 3002 ART PEPPER/CONTE CANDOLI: MUCHO CALOR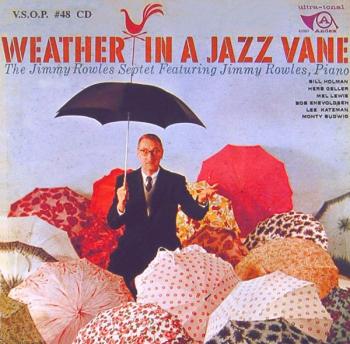 V.S.O.P. #48 CD Andex 3007 JIMMY ROWLES: WEATHER IN A JAZZ VANE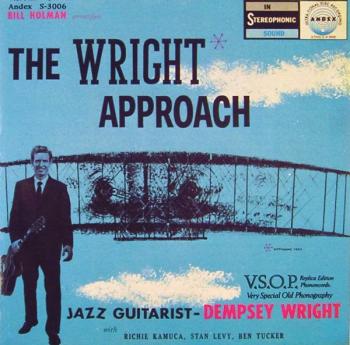 V.S.O.P. #57 CD Andex 3006 DEMPSEY WRIGHT: THE WRIGHT APPROACH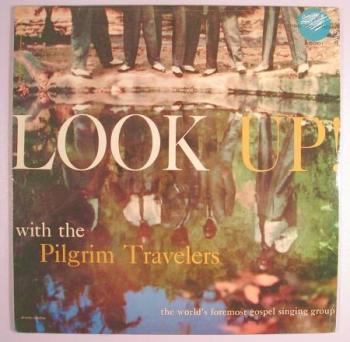 V.S.O.P. #62 LP Andex 5001 THE PILGRIM TRAVELERS: LOOK UP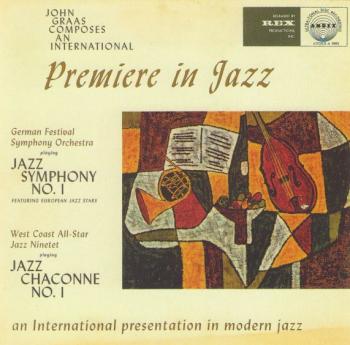 V.S.O.P. #65 CD Andex 3003 JOHN GRAAS: INTERNATIONAL PREMIERE IN JAZZ