ANAHUAC RECORDS or DISCOS ANAHUAC is a record label originally created by Tijuana's chief of police, Joaquin Aguilar Robles in 1948, but ultimately owned and operated by Pete Korelich who ran Korelich Engineering at 6331 Santa Monica Blvd., in Hollywood, CA. Korelich Engineering was a pressing plant that specialized in R&B and Regional Mexican 45's and LPs, This facility had the distinction of being the West Coast pressing plant for the Elvis Sun 45's. Pete Korelich also created Vistone Records, Anahuac's sister label.
Born in what was then Italy, but is now Croatia, Pete Korelich moved to Mexico as a child, growing up and attending school in Ensenada, Mexico.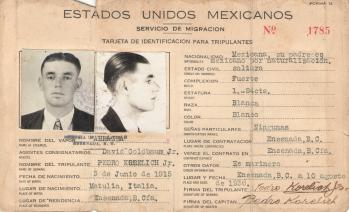 He emigrated to the US in 1936, first living in Sacramento, before moving to Los Angeles and San Pedro a couple of years later. Pete spent much of the 1930's working on fishing boats and learning to be a radio technician. He became expert on marine radio-telephone equipment and went to work for the 11th Naval District at Terminal Island during the war. From this experience, he was recruited to work for Gilfillan Brothers, a radio manufacturer that evolved into a major defense contractor specializing in radar equipment. Pete went on to form his own company specializing in marine radio and radar, Harbor Electronic Engineering Co, in San Pedro, before founding Korelich Engineering, which became his record pressing business.
ANAHUAC RECORDS' founder and first A& R man was Joaquin Aguilar Robles.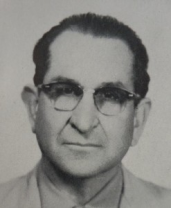 Joaquin Aguilar Robles was an extremely important figure in discovering and disclosing the narcotics underworld of the border region during the 1930's through the 1960's. He was chief of police of Tijuana in 1945 and again in 1954; he was the founder, director and editor of the publication "Detective Internacional" which was the first publication to monitor and chronicle the international drug trade in the US/Mexico border region. He also was a regular contributor of investigative stories and editorials to "El Mercurio", "La Voz de La Frontera", "El Heraldo de Baja California" and "El Diario de Baja California". He was the first to report on and reveal the Chinese opium production and trade originating in Sinaloa during the 1920s and 1930s; he traced the Cosa Nostra connection through Bugsy Siegel, Mickey Cohen, and Virginia Hill's involvement in obtaining new sources of opium, morphine and heroin from Baja California during and immediately after World War II, and he was instrumental in reporting on the San Diego based task force efforts to shut down the border in the late 1950's with the assistance of the military. But these are not his greatest accomplishments. He was also involved during World War II with ex President Lazaro Cardinas to deflect the intended occupation of Baja California by US forces; he was the officer who implemented the seizure and transfer of the Agua Caliente Race Track to the Arguello family in settlement of their claims to all the land comprising Tijuana; he investigated and reported on the rape committed by Juan Soldado and attempted to establish the truth of his guilt despite his enshrinement by popular hysteria.
Joaquin Aguilar Robles was a dedicated public servant, author, journalist and investigator with a fascinating career and accomplishments. At the same time, he was a composer of popular songs and a record producer and label owner.
When Joaquin Aguilar Robles started Anahuac, he enlisted the aid of his good friend Rafael Mendez, who was regarded at the time as the "world's greatest pop trumpet virtuoso". The first recordings were basic mariachi and trio recordings, the most successful of which featured Martin y Melina with a mariachi orchestra under the direction of Rafael Mendez. In the early 1960's, Robles transferred Anahuac to Jaime de Aguinaga, a skilled producer, songwriter and publisher. Jaime de Aguinaga worked a&r for Pete Korelich who already had launched Vistone Records. From these beginnings, Anahuac developed to include many of the styles that comprise Regional Mexican, including Banda, Mariachi, Norteno, even delving into Tex-Mex and related American Mexican genres. Over the years, through acquisitions or original recordings, the catalog came to include Los Bondadosos, Luis Perez Meza, Anacani, Los Unicos, Los Freddys, Los Blue Notes, Avelino Perez, Abel y Tony, Los Traviesos, even a recording by Bing Crosby! By the time Anahuac stopped releasing new titles, it had issued over 100 Lps and several hundred 45s.
Many of the Anahuac sessions were done in Hollywood, at the best studios, while the balance were recorded in Mexico.
To date, V.S.O.P. RECORDS has released the following Anahuac recordings digitally and/or on compact disc: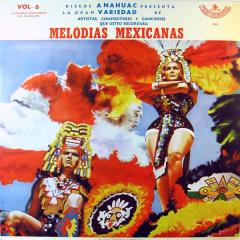 Joaquin Aguilar Robles' compositions are a feature of this soon to be available release. Look for it on I-Tunes, Amazon, Apple Music or Spotify.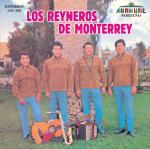 ANC-830 CD LOS REYNEROS DE MONTERREY
Availale on compact disc, download or stream.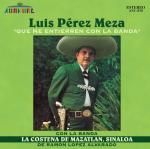 ANC-838 CD LUIS PEREZ MEZA: QUE ME ENTIERREN CON LA BANDA
Available on compact disc, download or stream.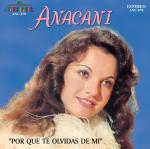 ANC-878 CD ANACANI: PORQUE TE OLVIDAS DE MI
Available on compact disc, download or stream.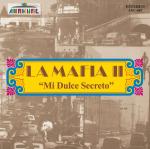 ANC-887 CD LA MAFIA: MI DULCE SECRETO
Available on compact disc, download or stream.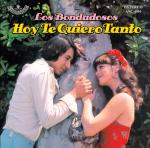 ANC-4910 CD LOS BONDADOSOS: HOY TE QUIERO TANTO
Available on compact disc, download or stream.
These additional recordings are currently available for download or streaming: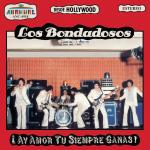 ANC 4918 LOS BONDADOSOS: AY AMOR TU SIEMPRE GANAS
Downloads: iTunes
---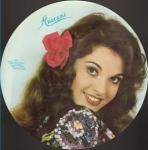 ANC 3904 ANACANI AND THE SPANISH GUITARS OF DEL KACHER
Downloads: iTunes
---

ANC 877 POLKAS Y CUMBIAS NORTENAS
Downloads: iTunes
---
ANC 891 LOS BONDADOSOS: MOJADO
Downloads: iTunes
---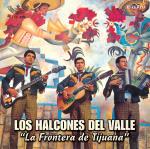 ANC 820 LOS HALCONES DEL VALLE: LA FRONTERA DE TIJUANA
Downloads: iTunes
---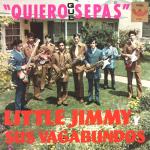 ANC 839 LITTLE JIMMY Y SUS VAGABUNDOS: QUIERO QUE SEPAS
Downloads: iTunes
---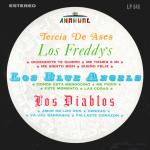 ANC 848 LOS FREDDYS, LOS BLUE ANGELS, LOS DIABLOS: TERCIA DE ASES
Downloads: iTunes
---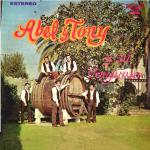 ANC 833 ABEL Y TONY Y SU CONJUTO
Downloads: iTunes
---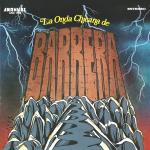 ANC 888 BARRERA: LA ONDA CHICANA DE BARRERA
Downloads: iTunes
---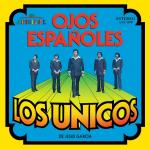 ANC 898 LOS UNICOS: OJOS ESPANOLES
Downloads: iTunes
---