TAMPA RECORDS
Tampa Records was one of the various labels for which Robert Scherman produced recordings and, at least initially, owned. Robert Scherman had been a child prodigy hoping for a career as a concert pianist, then a songwriter/composer, a talent manager, record producer and label owner. His claim to fame, at least in his own view, was the discovery of Nat King Cole and of Frankie Laine, during the mid-1940's, later to be followed by his discovery of Plas Johnson, and then in the 1980's his discovery of gospel singer Sandi Patti. Nat Cole had previously recorded for Decca and Old Swingmaster, so he was not exactly discovered by Bob Scherman. However, Scherman did sign him up and record the trio, before arranging to transfer their contract to Capitol Records. As a songwriter, Bob had written two songs that had some degree of popularity, "All For You" recorded by the Nat Cole Trio and many years later by Dianne Krall, and "Maureen" recorded by Frankie Layne and by Johnny Moore's Three Blazers. Bob Scherman also had the distinction of producing R&B hits for Syd Nathan's labels, and had to his credit the Wynonie Harris hit version of "Good Rockin' Tonight", among many others.
Before creating Tampa Records, Bob had launched Atlas Records during the 1940's which had recorded and released several sides by the Nat Cole trio, including the recording of Bob Scherman's "Got A Penny". Atlas also recorded and released sides by Johnny Moore's Three Blazers, Merle Travis, Frankie Laine, Luke Jones, Red Mack and others before going out of business in early 1949. After Atlas folded, Bob started Webster Music which produced songwriter demos for aspiring songwriters and publishers. He worked at this with trombonist Dick Taylor, and Dick continued producing recordings with Bob when Skylark Records was started in 1951 and lasted through 1954. Many important recordings were first released on Skylark Records, most of which were later re-released on Tampa Records, including Shorty Rogers and Jimmy Giuffre's "Big Boy", the Paul Smith Trio, and the Oscar Moore Quartet featuring Carl Perkins.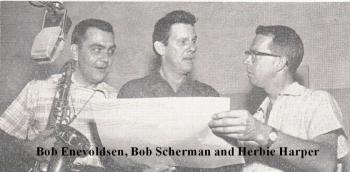 Tampa Records was finally launched in 1955, featuring the round logo above. Probably all of the recordings on this first iteration of Tampa Records were produced originally by Bob Scherman. Then, in 1958 a new Tampa Records was launched, which included all of the recordings previously released on Tampa Records, as well as recordings which were not produced by Bob Scherman. This Tampa Records featured the square logo above, and also released recordings that were owned by Alco Research and Engineering, including some previously released on the Motif Records label, on Dig Records, on Rave Records and on Exclusive Records.
Alco Research and Engineering was a pressing plant located at 6201 Santa Monica Blvd.,(or 1107 El Centro, which is the same location), owned and operated by Al Levine and Les Cottrell. The building was owned by character actor Edward Everett Horton, of Fred Astaire movie musical fame. Skylark Records had originally operated out of 618 N. Beachwood Dr., near Melrose on a residential block. In August of 1952, Bob Scherman moved to 1154 North Orange Drive, close to Santa Monica Blvd, also a residential block. The label address moved again to 1301 N. Mansfield, an apartment, before finally settling in at Alco's pressing plant on the corner of El Centro and Santa Monica.
In addition to Tampa Records, Robert Scherman created the Interlude Records label, and began releasing some of his recordings, as well as recordings originally made for Mode Records, Ltd. Bob had licensed various masters from Maury Janov and Charles Weintraub in 1958. He arranged for photographer George Jerman to design covers for this new series. In February of 1959, Al Levine of Alco, Research purchased the Mode Records jazz catalog on behalf of Tampa Records and Alco Research and Engineering. Apparently, there was a dispute between Alco and Bob Scherman, which was never resolved, but which prompted Al Levine to try to protect himself in case Bob decided to take him to court. Al Levine ended up owing a large bill to Radio Recorders that came along with the ownership of the masters. By the time the dust settled, Alco Research ended up with Tampa Records and Interlude Records, as well as Mode Records. However, Bob Scherman continued to press his claims until Alco went bankrupt in 1983.
Tampa Records exemplifies the type of jazz that was prevalent in Los Angeles during the first half of the 1950's. Much of the jazz scene at the start of that decade took place on and around Central Avenue. Later,as it moved to the Hollywood and Wilshire district clubs, the style changed, becoming more modern and involving the studio musicians that ultimately gave it the sound that came to be known as West Coast jazz. Tampa Records follows this transition, starting with the older Skylark masters that clearly hearken back to the previous decade musically, while the newer recordings all feature the new studio stalwarts, mostly working with Marty Paich, who is a frequent contributor to Tampa productions.
To date, the following Tampa Records recordings have been re-released on V.S.O.P. RECORDS: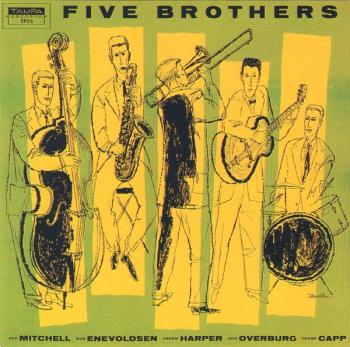 V.S.O.P. #9 CD Tampa 25 THE HERBIE HARPER QUINTET: FIVE BROTHERS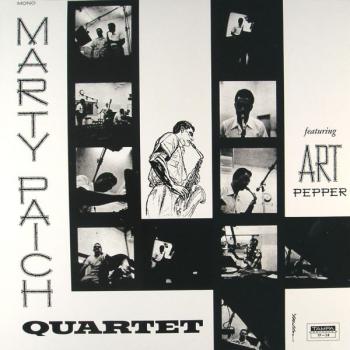 V.S.O.P. #10 CD Tampa 28 THE MARTY PAICH QUARTET featuring Art Pepper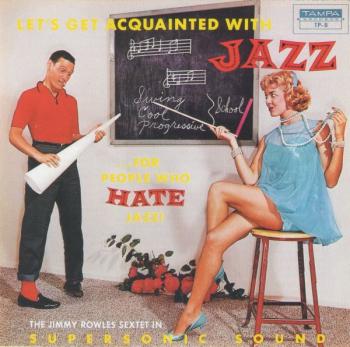 V.S.O.P. #11 CD Tampa 8 THE JIMMY ROWLES SEXTET: LET'S GET ACQUAINTED WITH JAZZ (FOR PEOPLE WHO HATE JAZZ)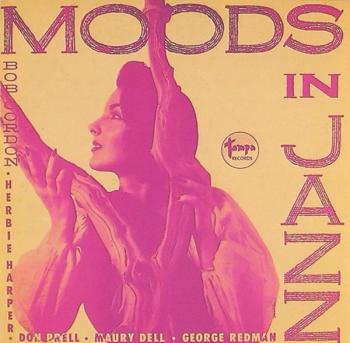 V.S.O.P. #14/15 CD Tampa 14/15 MOODS IN JAZZ/REFLECTIONS IN JAZZ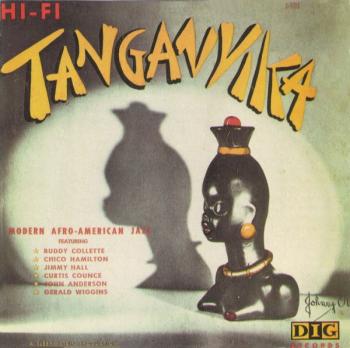 V.S.O.P. #20 CD Dig 101/Tampa 34 TANGANYIKA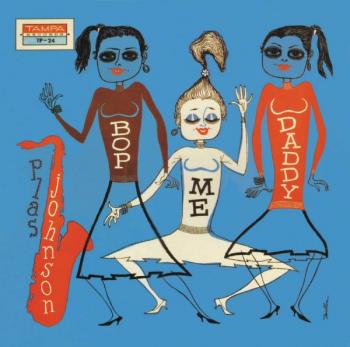 V.S.O.P. #21 Tampa 24 PLAS JOHNSON: BOP BE DADDY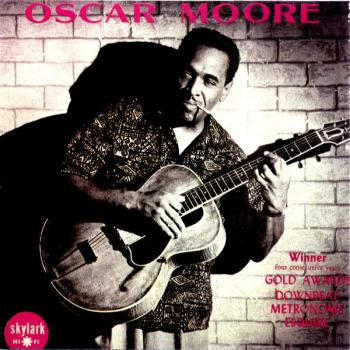 V.S.O.P. #34/22 CD Skylark/Tampa THE OSCAR MOORE QUARTET featuring Carl Perkins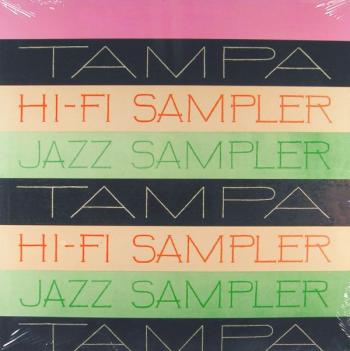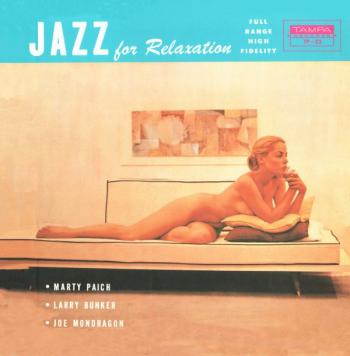 V.S.O.P. #27 CD Tampa 23 MARTY PAICH: JAZZ FOR RELAXATION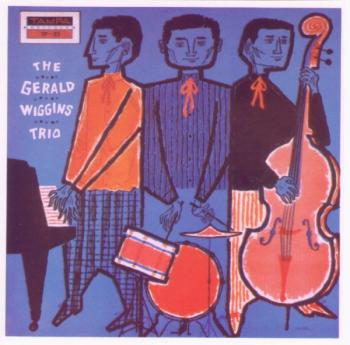 V.S.O.P. #28 CD Tampa 33 THE GERALD WIGGINS TRIO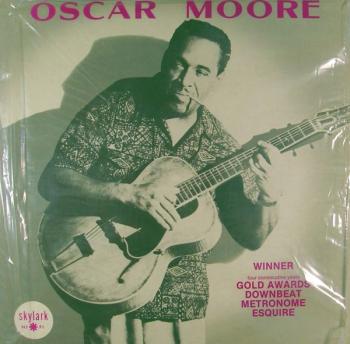 V.S.O.P. #34 Skylark THE OSCAR MOORE QUARTET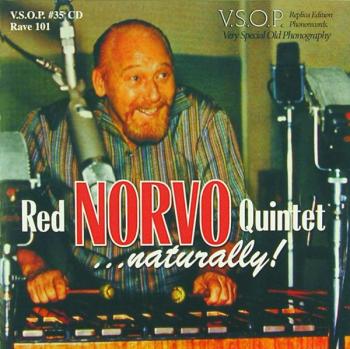 V.S.O.P. #35 CD Rave 101 RED NORVO: NATURALLY!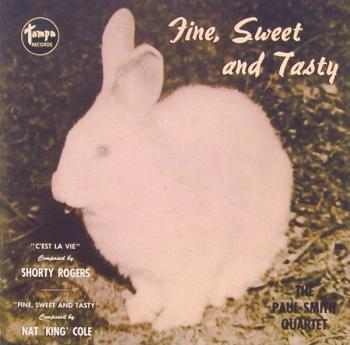 V.S.O.P. #45 CD Skylark 19 PAUL SMITH QUARTET: FINE SWEET & TASTY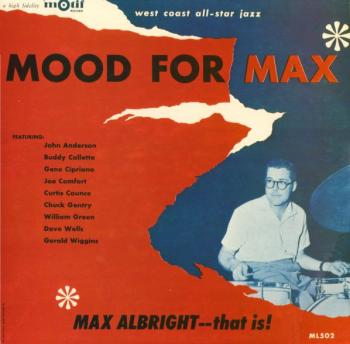 V.S.O.P. #46 Motif 501 MAX ALBRIGHT: MOOD FOR MAX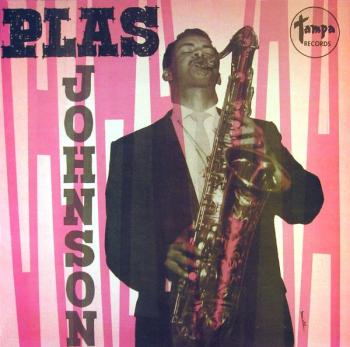 V.S.O.P. #54 Tampa 18 PLAS JOHNSON (George Jenkins): DRUM MAGIC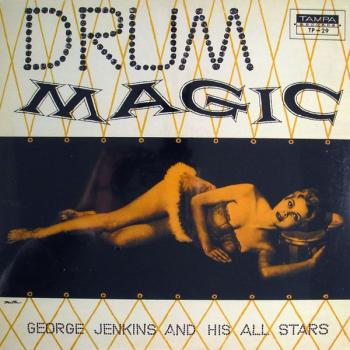 V.S.O.P. #55 Tampa 29 GEORGE JENKINS: DRUM STUFF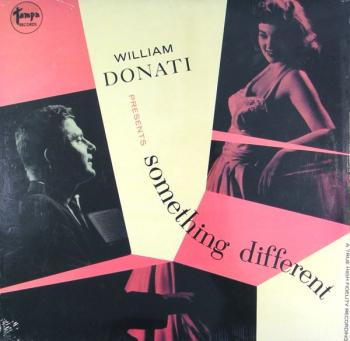 V.S.O.P. #56 Tampa 17 WILLIAM DONATI: SOMETHING DIFFERENT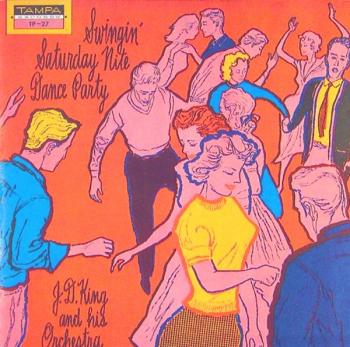 V.S.O.P. #88 CD Tampa WEST COAST ROCK & ROLL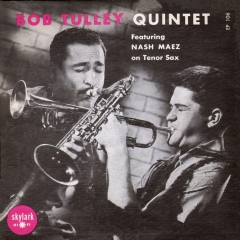 V.S.O.P. #130 Skylark THE BOB TULLEY QUINTET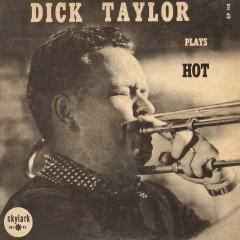 V.S.O.P. #131 Skylark DICK TAYLOR: PLAYS HOT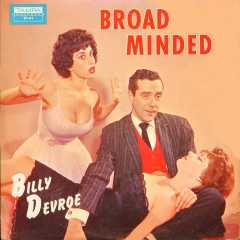 FS 1005 Tampa BILLY DEVROE: BROAD MINDED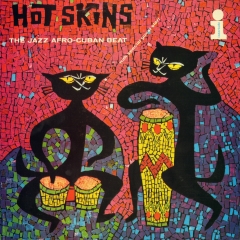 V.S.O.P. #29 Tampa SHELLY MANNE: HOT SKINS
And other recordings...