GUARANTEED QUALITY CONTROL
100% inspection of all heads shipped.
150x and 200x magnification inspection.
All final inspection and packaging done in clean room, under HEPA filters.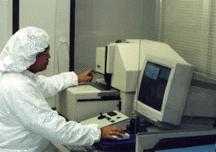 CLOCK HEADS & CERTIFIER HEADS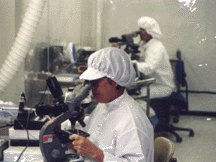 PZT GLIDE HEADS
Low fly height (.55u") and narrow tolerance (+/- .05u") designs with minimal roll (.03u" or better) and pitch.
Custom designed to customer requirements using state of the art gram load measurement technology.
State-of the art Zygo fly-height testing, accurate measurements to contact.
Tightly controlled slider ABS crown, camber angle & twist.
Rigorous inspection criteria at all stages of assembly.
Wyko Profilometry inspection for superior control of dynamic performance.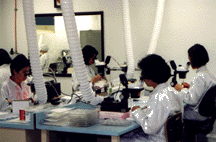 BURNISH HEADS
Low-flying heads.
Custom designed to customer requirements.
Tightly controlled performance.